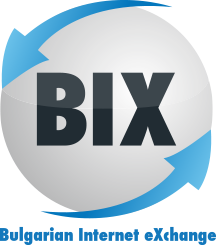 BIX.BG is the first Bulgarian Internet eXchange Point (IXP), member of Euro-IX (European Internet Exchange Association).
The main purpose of BIX.BG is to allow each member to exchange traffic (public peering, multicast, etc.) with all other members receiving perfect quality at optimal costs.
Access to BIX.BG's infrastructure is enabled through ten points of presence in Sofia.